Here is my daily challenge for the month of July.
I have a bag full of poker chips with the name of a hat on each
javascript:void()
I will randomly select a chip and then draw a quick pin-up featuring the chapeau-du-jour - random nudity may also occur.
Only a few days have a hat already picked out which seemed appropriate, like today's.
If you got a suggestion feel free to speak up. If I have not thought of it already and I like, I will add it to the bag.
Let the head coverage begin!
Hat-a-day challenge!
[link]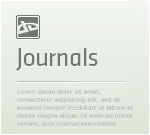 July's daily challenge.First of all I like to thank everyone for their suggestions and well-wishes for my recent back problems.

After being adjusted I did notice that I was able to more a lot more, but my back muscles were still prone to spasming. That I was able to take care of with some stretching, hot showers, ice packs and let's not forget Robaxicet!

I am able to work at about 75% capacity, but I am just happy it stopped getting worse and actually started getting better.

Now for the July challenge I hinted at in an earlier journal.

JULY HAT-A-DAY!
:thumb311984497:

I have completed other such monthly challenges ( http://callmepo.deviantart.com/gallery/119